The glass of the facades and atria must be checked before planting
What use are large facades and window fronts if the glasses that are installed have too low a light transmission value - the degree of transmission.
Then living plants and trees still have to be supported with artificial plant light suppert for plants, is about ...%
Contract customers can find out everything they need to know about the topic here.
The next example of a green groject like here in Switzerland shows that even a skylight is not completely sufficient if it is subsequently shaded or at least temporarily protects the overhead glazing from light penetration with an extendable shade.
Then artificial plant lighting must also help here in order to provide the plants and trees underneath with sufficient light.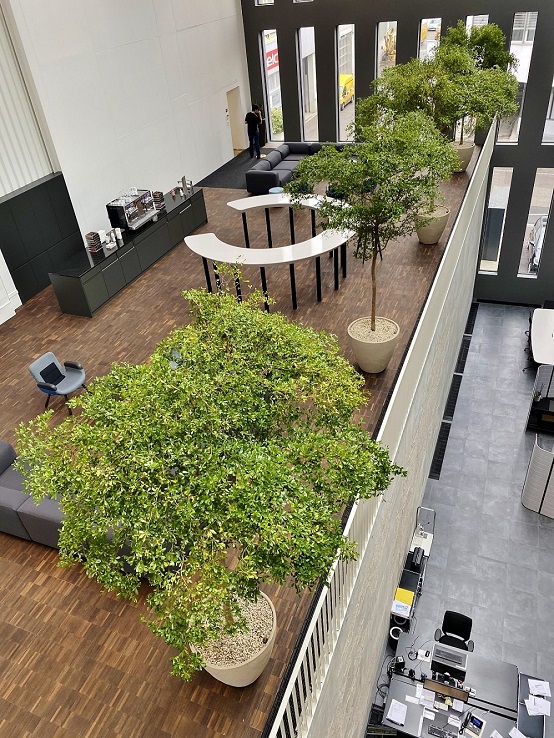 First the best daylight from above...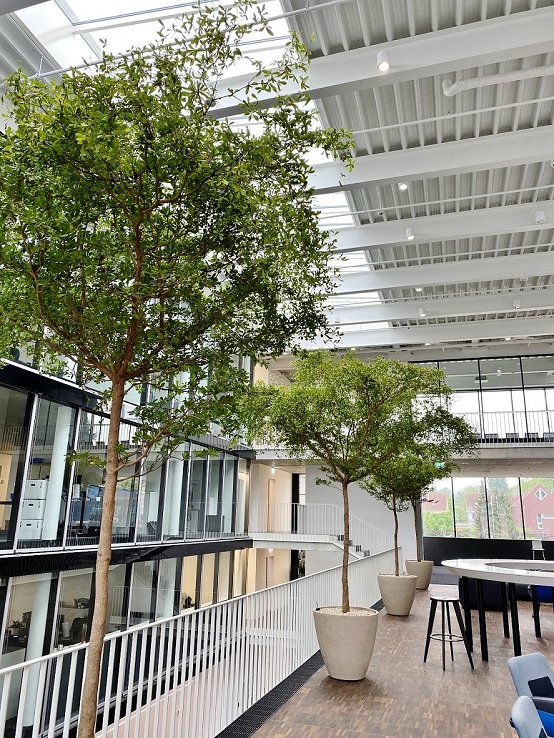 ....but then artificial plant light is required because of subsequent shading!
SEND us now your plans and sketches and we will advise you on your project in a timely manner.